Hello all,
I got a "broken" Keithley 2100.
It had error +599 that I solved by replacing the 1000uF capacitors. Now it looks to run fine, Self Test is OK.
I have a question about the DSP. It seems that there is some "bridges" between pins on the ones I have.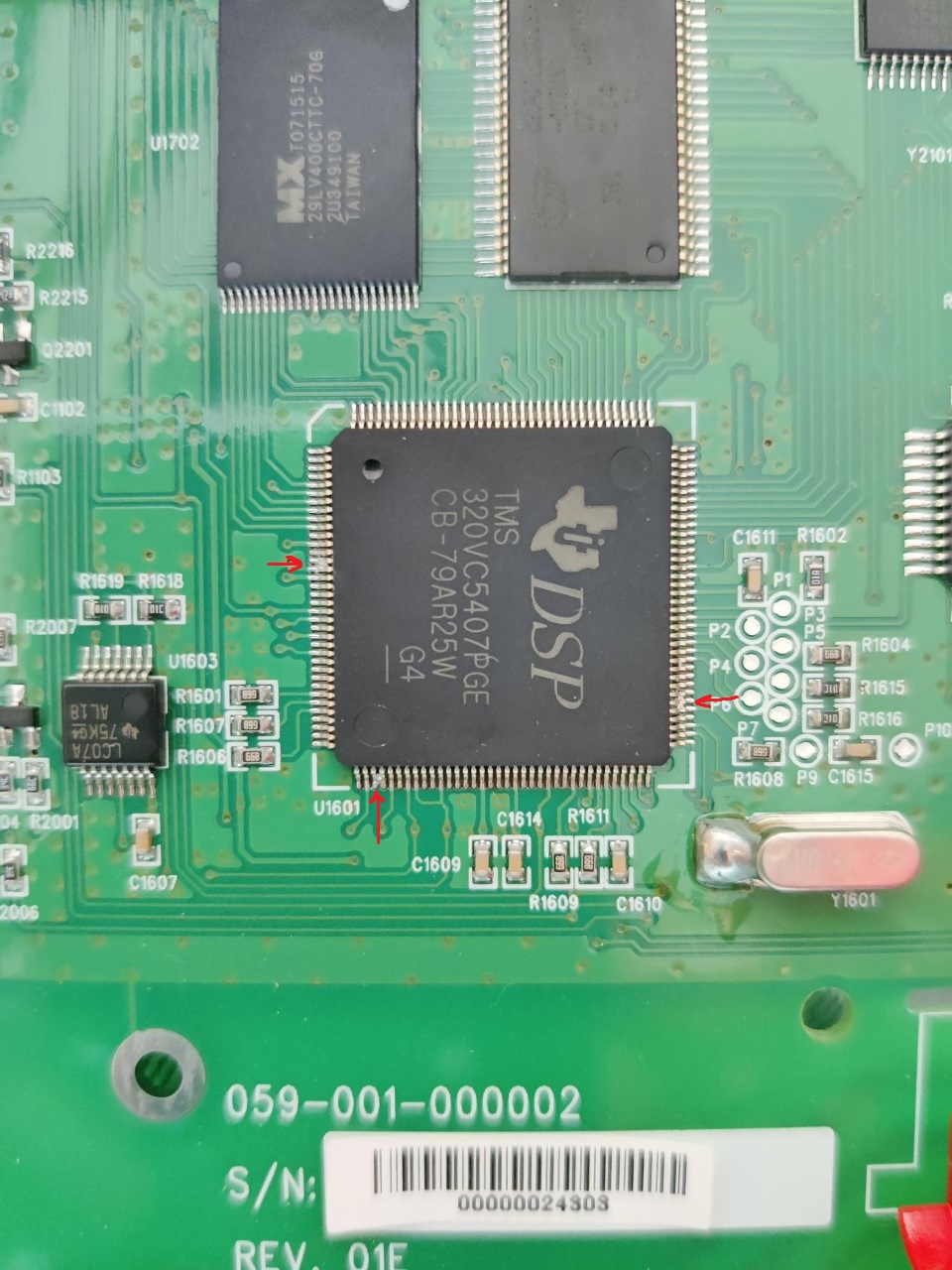 Is it normal ? Can you send me photo of your DSP to compare ?
Thx